40 Acres! Make it Mine in Mohave
40 Acre -
Lake Havasu City, Arizona 86406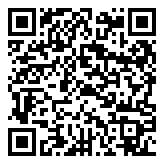 Property Description
Ever get the feeling that you will never be able to slow down and enjoy life? Your work-life balance can get so out of whack and your job can consume your golden years. You were made for more than just punching a clock…
It gets worse! Even if you could retire, you'd need to start saving for it. Maybe you had a nice 401K, but you had to dip your hand in the cookie jar because of a family emergency. I've done it too!
What if you had a huge, 40-acre lot to look forward to? Whether you want to go walk the lot on a weekend or figure out an off the grid setup for retirement…WHAT IF!?
Wide open spaces! Just an hour from Kingman and couple hours from Lake Havasu City. This property is remote, and off the grid. The roads and paths out this way can be rough. According to the county plat maps, there is legal access. Don't worry, you wanted an adventure, right? Folks love the properties that are remote because they want to get lost too.
Want to get lost? It's priced at 80% of the market value, with in-house financing cheaper than any bank this day and age, also requiring less down which is money in your pocket. We offer this property for $8,999 cash or $999 down and $149 a month at 5% interest, just a fraction over today's prime interest rate. Properties like this start around $10,000 and go up to over $25,000 believe it or not.
If you're interested or want more information, keep reading! Everything we know about the property is listed below. If you still have questions, reach out to me at matt@nunnlandsales.com! If you're ready to buy, click the blue button below and follow the instructions. We can have the documents ready to sign in less than a business day.
Regional Attributes:
Signal, Arizona- 26 min (9.2 miles)
Kingman, Arizona- 1 h 19 min (69.2 miles)
Cerbat Cliffs Golf Course- 1 h 18 min (68.4 miles)
Burro Creek Campground- 36 min (16.0 miles)
Flying J Travel Center- 1 h 16 min (66.3 miles)
Jack in the Box- 1 h 16 min (66.4 miles)
McDonald's- 1 h 16 min (66.2 miles)
Gas N Grub- 1 h 17 min (68.4 miles)
Cash Price: $8,999 (credit card/ACH) – $1,000 Discount!
Terms Price: $999 down, $149/mo for 61 at only 5% Interest
While our credit card processor is among the world's safest processors, we realize that $8,999 is a lot to put on an online transaction. For that reason, we also accept a $499 non-refundable deposit for those wishing to pay with a cashier's check.
Why Choose Nunn Land Sales? The industry standard for a non-refundable document prep fee is $400, but we're not like other land investors! We do not charge a document prep fee, closing fee, or anything like that! That gives you instant savings! Most real estate transactions depend on a credit score from the buyer, but we're not like other land investors! We believe a credit score is not a a reflection of a person, but just what a person has been through.

We believe purchasing land should be simple. That's why there are no doc fees, no hidden fees, no early payoff fees. All payments are made via ACH Bank Draft or by credit card. After the successful completion of the down payment, someone from our team will send you a contract to electronically sign. Afterwards, you'll be able to login to our payment portal, see your amortization table, make payments, and view your closing other documents.
Basic Information:
APN: 102-70-017
Acre: 40
County: Mohave
State: Arizona
Zip Code: 86406
GPS Corners:
34.568074, -113.594798
34.568092, -113.590378
34.564522, -113.590399
34.564505, -113.594862
Legal: Section: 11 Township: 14N Range: 13W NE4 SW4 CONT 40 AC M/L 102-21-105 (102-70-017) NEW SEC MAP
Zoning: AR36A
Zoning Summary: RV's and Mobiles welcome, with special permits. Not in a flood zone.
Annual Taxes: $62
Deed Conveyance: Warranty Deed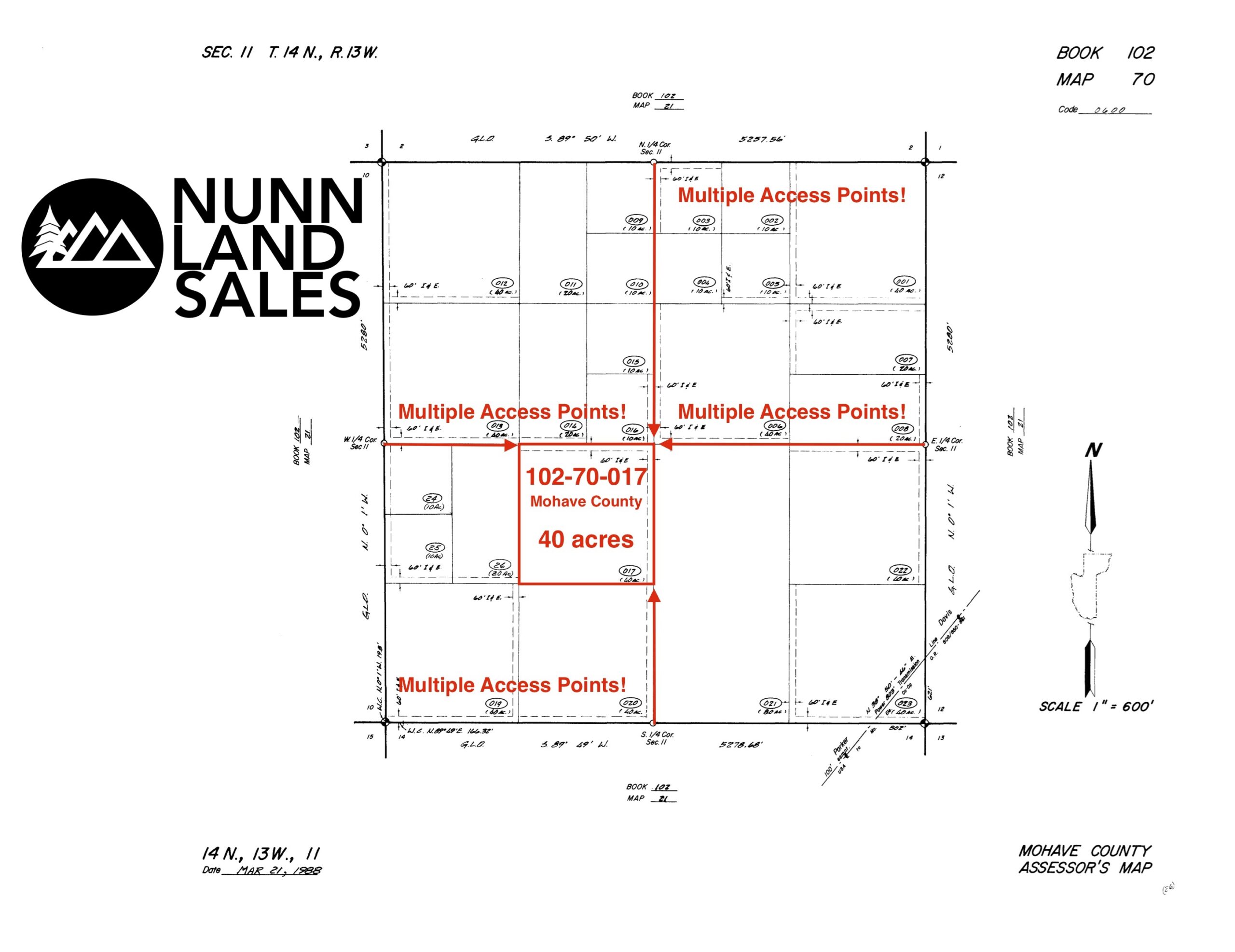 My photographer took these pictures near the property. He ran out of sunlight, so they are as close as he could get because he had other jobs to complete.
GPS Coordinates :
34.568074, -113.594798
Legal Description :
11 Township: 14N Range: 13W NE4 SW4 CONT 40 AC M/L
Longitude :
W114° 24' 27.5''
Lot Size :

40 Acre

Visits :

655 in 929 days