Impressive Adjoined Lots for Your Single-Family Home! Only 99 Down!
0.50 Acre -
Los Lunas, New Mexico 87031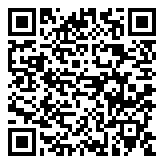 Property Description
Impressive Adjoined Lots for Your Single-Family Home! Only 99 Down!
Own this piece of raw land and finally build your dream home or vacation home and enjoy the beautiful scenery nearby. Or plan a family getaway and make the most of your time with your loved ones. Know their value until they become a memory of this half-acre lot in Rio Del Oro subdivision, Los Lunas, Valencia, NM.
Los Lunas is 13 miles away from the property. It is a growing town with charm and big possibilities. As time passes by, land value around Los Lunas will likely skyrocket. Indeed, this property is a gem! There are good schools, shopping centers, churches, gas stations, grocery stores, parks near the property. Only 20 mins away from Tierra Del Sol Country Club and Eagle Park.
Contact us today for more info on these two adjoined lots!
Regional Attributes You Should Consider:
Tome Hill Park -12 min (6.4 miles)
Whitfield Wildlife Conservation Area -19 min (12.2 miles)
Los Lunas Museum of Heritage & Arts -23 min (13.0 miles)
Welcome Park -24 min (14.2 miles)
Eagle Park -26 min (14.9 miles)
Turquoise Museum -45 min (31.9 miles)
Lazy Day Park -47 min (30.5 miles)
ABQ BioPark -54 min (36.6 miles)
Payment Options that Offer Flexibility:
Option 1: $199 down, $190.37 for 12 at 7% ($2,398 total)
Option 2: $99 down, $116.65/mo for 24 at 11% ($2,598 total)
Cash Discounts Available!
Document Preparation Fee: $149
Give yourself the Nunn Land Sales Advantage
The industry standard for a non-refundable Document Preparation Fees range from $399.00 and greater, but we're not like other land investors! We keep our Document Preparation Fees to a minimum! Shopping with us gives you instant savings! Most real estate transactions depend on a credit score from the buyer, but again, we're not like other land investors! We believe a credit score is not a reflection of a person, but just what a person has been through.
We believe purchasing land should be simple. That's why there are no huge processing fees, no hidden fees, no early payoff fees. All payments are made via ACH Bank Draft or by credit card. After the successful completion of the down payment, someone from our team will send you a contract to electronically sign. Afterwards, you'll be able to login to our payment portal, see your amortization table, make payments, and view your closing other documents.
Basic Information:
APN: 1-016-033-340-335-100040 & 1-016-033-340-335-100050
Acre: 0.5
County: Valencia
State: New Mexico
Zip Code: 87031
GPS Corners:
34.73211447233483, -106.61390790168082
34.732296499056204, -106.61416979590784
34.732548891145925, -106.61384524864137
34.73229838422872, -106.61416424852827
Legal: SUBD: RIO DEL ORO LOT: 4 BLOCK: 6 UNIT: 43 .25 AC +/- & SUBD: RIO DEL ORO LOT: 5 BLOCK: 6 UNIT: 43 .25 AC +/-
Zoning: Planned Development (PD)
Zoning Summary: Buildable. Single Family Homes. Camping, RVs, Mobile/Tiny Homes are not allowed.
Annual Taxes: $10.14 (2021)
Deed Conveyance: SW
Most pictures are of nearby properties or Google Streetview. We are based in NC and have not been to the property.
 
APN :
1-016-033-340-335-100040 & 1-016-033-340-335-10005
GPS Coordinates :
34.73211447233483, -106.61390790168082
Legal Description :
RIO DEL ORO LOT: 4 BLOCK: 6 UNIT: 43 .25 AC +/- &
Longitude :
W107° 23' 9''
Latitude :
N34° 43' 56.2''