Only $59 down!
0.50 Acre -
Deming, New Mexico 32.130, -107.846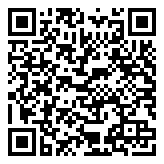 Property Description
If you've never gone off the grid, it's easier than you might have once thought!!
We have sold hundreds of properties just like this!
Act now!!
Regional Attributes:
1-hr drive from Las Cruces, NM; 1.5-hr drive from El Paso, TX
City of Rocks State Park (30-mins),
Rockhound State Park (19-mins),
St. Clair Winery (largest winery in NM. Tasting Room in Deming)
Option 1: Cash Payment of $999
Option 2: $99/mo for 12 at 5%
Option 3: $59/mo for 24 at 9%
Document Preparation Fee: $0
Why Choose Nunn Land Sales? The industry standard for a non-refundable Document Preparation Fees range from $399.00 and greater, but we're not like other land investors! We keep our Document Preparation Fees to a minimum! Shopping with us gives you instant savings! Most real estate transactions depend on a credit score from the buyer, but again, we're not like other land investors! We believe a credit score is not a reflection of a person, but just what a person has been through.

We believe purchasing land should be simple. That's why there are no huge processing fees, no hidden fees, no early payoff fees. All payments are made via ACH Bank Draft or by credit card. After the successful completion of the down payment, someone from our team will send you a contract to electronically sign. Afterwards, you'll be able to login to our payment portal, see your amortization table, make payments, and view your closing other documents.
Basic Information:
APN: 3056147265304
Acre: .50
County: Luna
State: New Mexico
Zip Code:
GPS Corners: NW: 32.130, -107.846;
NE: 32.130, -107.846;
SW: 32.129, -107.846;
SE: 32.129, -107.846
Legal: DEMING RANCHETTES UNIT 30 BLOCK 30 TRACT 44 STS 11/5/08
Zoning: No Zoning
Zoning Summary: The county does not use zoning codes. Camping allowed 30-days/year; 240 days/year with access to utilities; building allowed• Must have all 3 utilities setup in order to "develop" build on the land. This includes septic, water & power (electric or solar) – would need to have receipt from utilities companies showing plans to provide access. Mobile homes allowed if newer than 1976. Can build on full acre with all three utilites set up. Cannot build on half acre.
Annual Taxes: $17 – No Backed Taxes
Deed Conveyance: SW
Most pictures are of nearby properties or Google Streetview. We are based in NC and have not been to the property.
GPS Coordinates :
32.130, -107.846
Legal Description :
DEMING RANCHETTES UNIT 30 BLOCK 30 TRACT 44 STS 11
Zipcode :
32.130, -107.846
Longitude :
W108° 9' 1.8''
Latitude :
N32° 7' 48.9''