40 Acres! Easy Terms
40 Acre -
Peach Springs, Arizona 86434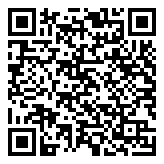 Property Description
Wanting a large plot of land to do what you want shouldn't be difficult, expensive, or complicated. Finding a huge lot with gorgeous views is not as easy as it seems. Finding something off the grid, but enough room to do what you'd like can be tiresome.
It gets worse! Overpriced land, high interest rates, and expensive realtor commissions often times leaves the little guys paying the buck. Sadly, lots of investors try to set market records, gouge folks on document fees, or charge excessive interest rates…just because they can!
I have a solution! Forty Acres is plenty of room to do whatever you'd like. Sunny desert and amazing views near Peach Springs is calling your name. This gorgeous property would make an incredible place to build a home, a retirement retreat, or a second home to get away from it all!
Own a chunk of the Wild West for under $10K! This is the time to buy! The annual taxes at just under $150 per year. This parcel features good access to the property, unreal views of the mountains that are ideal to wake up to, and great climate year-round. The abundance of natural, desert vegetation, bushes, and trees is a calming in a chaotic world. Outdoor lovers can enjoy so many adventures including hiking, cycling, camping, mountaineering, and much more.
It's even already been subdivided into 4 10 acre lots! You only need to create the APNs at the county ($60 ea)
13 miles to Hwy 66
13.5 miles to Truxton
20 miles to Peach Springs (quicker if you can navigate off the grid)
30 miles to Nelson
40 miles to I-40
55 miles to Kingman
68 miles to Hualapai Peak
93 mile to Grand Canyon
Get this now for a place to go and get away from it all. With only $999 down and $299/mo for 48 months, this property can be yours! We don't charge document prep fees. We won't hit your credit. We don't charge interest for the life of the loan. But there is no catch! If you want to pay it off early, there's not a fee for that either! It gets better! If you have cash, we can offer a nearly 45% discount! Don't worry, we bought this property with title insurance through Pioneer Title!
GPS: 35.4841217, -113.3685229
APN: 314-47-015
Terms Price: $15,351 ($999 down, $299/mo)
Cash Discounted Price: $8,499
If you're ready to buy on terms, click the buy now button on my website! If you are looking for the cash discount, you can check out on my website too! If you feel more comfortable with a cashier's check…no problem! Just email me matt@nunnlandsales.com to get my address and we can get everything set up!
GPS Coordinates :
35.4841217, -113.3685229
Legal Description :
ROADWAY EASEMENT NW4 NE4 OR PARCEL 695 CONT 40 ACR
Longitude :
W114° 36' 23.4''
Lot Size :

40 Acre

Visits :

247 in 194 days