Half Acre! Double Lots for Under Market Value!
0.50 Acre -
Los Lunas, New Mexico 87031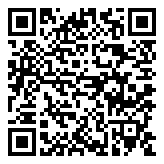 Property Description
Half Acre! Double Lots for Under Market Value!
Your Chance to Go Off Grid In New Mexico is here!
Think about it…
You've been wanting to spend some time alone. Maybe have your family or friends join in on the fun. Or you might want to grab an RV and camp besides it at night looking at the stars.
But, how finding a place to camp and making sure there aren't any people around can be tough, right?
Well, not anymore! For as little as $99 down – you can now become the owner of a half acre of land in Valencia, New Mexico…
Think about the potential…Having an entire place to yourself that you can use for going off-grid, holding camping dinners, exploring, and cutting yourself from the hustle and bustle of the city!
It's all in the view – and the future…
Let's face it…New Mexico does have some amazing views to see! But guess what? Most of these terrific views are nearby your new property!
You get access and amenities to Albuquerque within the 30-mile radius of this place. All for less than $100 down!
In just a few minutes, you can checkout online! No credit checks required!
Regional Attributes You Should Consider:
Las Maravillas – 15 min (8.4 miles)
Albuquerque – 49 min (35.4 miles)
Las Maravillas Community Park -14 min (8.7 miles)
Tome Hill Park -16 min (9.5 miles)
Park of Tomé -22 min (11.7 miles)
Whitfield Wildlife Conservation Area -23 min (16.7 miles)
Anna Becker Park -26 min (17.8 miles)
Los Lunas Museum of Heritage & Arts -27 min (15.8 miles)
Harvey House Museum -27 min (17.8 miles)
Rosedale Park -30 min (18.9 miles)
Turquoise Museum -48 min (35.0 miles)
Madonna Of The Trail -52 min (36.2 miles)
Payment Options that Offer Flexibility:
Option 1: One Time Payment of $1,349.00
Option 2: $199 down, $183.25/mo for 12 at 7% ($2,398 total – $190.37/mo with interest)
Option 3: $99 down, $104.13/mo for 24 at 11% ($2,598 total – $116.65/mo with interest)
Document Preparation Fee: $99
Give yourself the Nunn Land Sales Advantage
The industry standard for a non-refundable Document Preparation Fees range from $399.00 and greater, but we're not like other land investors! We keep our Document Preparation Fees to a minimum! Shopping with us gives you instant savings! Most real estate transactions depend on a credit score from the buyer, but again, we're not like other land investors! We believe a credit score is not a reflection of a person, but just what a person has been through.

We believe purchasing land should be simple. That's why there are no huge processing fees, no hidden fees, no early payoff fees. All payments are made via ACH Bank Draft or by credit card. After the successful completion of the down payment, someone from our team will send you a contract to electronically sign. Afterwards, you'll be able to login to our payment portal, see your amortization table, make payments, and view your closing other documents.
Basic Information:
APN: 1-019-033-455-465-209130 & 1-019-033-455-465-209140
Acre: 0.5
County: Valencia
State: NM
Zip Code: 87031
GPS Corners:
34.737, -106.557,
34.7368, -106.557,
34.7368, -106.5575,
34.737, -106.5575
34.7372, -106.557,
34.737, -106.557,
34.7371, -106.5575,
34.7373, -106.5574
Legal: SUBD: RIO DEL ORO LOT: 13&14 BLOCK: 38 UNIT: 40 .25 AC
Zoning: PD
Zoning Summary: Homes and Camping allowed. RV's can be used but not as primary residence. Mobiles not allowed.
Annual Taxes: $10
Deed Conveyance: SW
Most pictures are of nearby properties or Google Streetview. We are based in NC and have not been to the property.
APN :
1-019-033-455-465-209130 & 1-019-033-455-465-20914
GPS Coordinates :
34.737, -106.557
Legal Description :
SUBD: RIO DEL ORO LOT: 13&14 BLOCK: 38 UNIT: 40 .2
Longitude :
W107° 26' 38.8''
Latitude :
N34° 44' 17.9''
Lot Size :

0.50 Acre

Visits :

147 in 20 days