Great 0.75 Acre Lot in Los Lunas, Valencia! No Credit Checks!
0.75 Acre -
Los Lunas, New Mexico 87031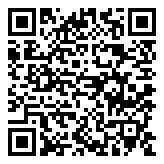 Property Description
Great 0.75 Acre Lot in Los Lunas, Valencia! No Credit Checks!
Imagine living in a place where you can take out "me time" for yourself while cherishing that moment.
Don't miss out on this opportunity to own these great parcels in Los Lunas, Valencia County. A place where you can be what you are, and where you can get the mental peace you have always desired. A natural paradise, yet conveniently nestled just 10 miles to Tierra Del Sol Country Club and Golf Course, the UNM Valencia Campus, and the Resort and Casino in Isleta about 31 miles away.
The property is in the Rio Del Oro subdivision – it is just south of Albuquerque and next to Belen and Los Lunas. It has easy and great access to everything you'd need including Wal-Mart, Senior Center, schools, shopping centers, churches, hospital, library, gas stations, grocery stores, parks, and appreciably more.
Call these 3 Quarter-Acre adjoining lots yours now!
Regional Attributes You Should Consider:
Las Marravillas Nature Trail – 8 min (4.4 miles)
Whitfield Wildlife Conservation Area – 9 min (5.4 miles)
Park of Tomé – 13 min (7.7 miles)
El Cerro de Los Lunas Preserve – 36 min (24.6 miles)
Turquoise Museum – 43 min (40.1 miles)
Antique Glass Graveyard – 44 min (40.4 miles)
New Mexico Steam Locomotive – 45 min (42.7 miles)
Madonna Of The Trail – 46 min (41.2 miles)
West Bluff Park – 50 min (46.4 miles)
Sandia Peak Tramway – 1 hr (55.3 miles)
Payment Options that Offer Flexibility:
Option 1: One Time Payment of $1,899
Option 2: $99 down, $99/mo for 26 at 7%
Option 3: $79 down $79/mo for 36 at 11%
Document Preparation Fee: $99
Give yourself the Nunn Land Sales Advantage
The industry standard for a non-refundable Document Preparation Fees range from $399.00 and greater, but we're not like other land investors! We keep our Document Preparation Fees to a minimum! Shopping with us gives you instant savings! Most real estate transactions depend on a credit score from the buyer, but again, we're not like other land investors! We believe a credit score is not a reflection of a person, but just what a person has been through.

We believe purchasing land should be simple. That's why there are no huge processing fees, no hidden fees, no early payoff fees. All payments are made via ACH Bank Draft or by credit card. After the successful completion of the down payment, someone from our team will send you a contract to electronically sign. Afterwards, you'll be able to login to our payment portal, see your amortization table, make payments, and view your closing other documents.
Basic Information:
APN: 1-011-029-432-335-000166, 1-011-029-432-335-000176, 1-011-029-432-335-000186
Acre: 0.75
County: Valencia
State: New Mexico
Zip Code: 87031
GPS Corners:
34.675420, -106.697775
34.675208, -106.697803
34.675171, -106.697355
34.675385, -106.697329
Legal: SUBD: RIO DEL ORO LOT: 16 BLOCK: 52 UNIT: 48 .25 AC, SUBD: RIO DEL ORO LOT: 17 BLOCK: 52 UNIT: 48 .25 AC, SUBD: RIO DEL ORO LOT: 18 BLOCK: 52 UNIT: 48 .25 +/- AC
Zoning: Planned Development (PD) which means it is designed for large-scale builds. It is not meant for parcel-by-parcel development.
Zoning Summary: Camping – Yes, RVs are allowed but cannot be lived in. Mobile homes – No.
Annual Taxes: $3.58
Deed Conveyance: SW
Most pictures are of nearby properties or Google Streetview. We are based in NC and have not been to the property.
 
APN :
1-011-029-432-335-000166, 1-011-029-432-335-00017
GPS Coordinates :
34.675420, -106.697775
Legal Description :
SUBD: RIO DEL ORO LOT: 16 BLOCK: 52 UNIT: 48 .25 A
Longitude :
W107° 17' 37.3''
Latitude :
N34° 40' 27.6''
Lot Size :

0.75 Acre

Visits :

168 in 93 days