Serene Lakefront Lot in Robin Lake Subd. in Wayne, NC!
1 Acre -
Dudley, North Carolina 28333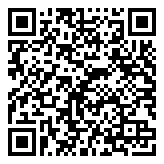 Property Description
Serene Lakefront Lot in Robin Lake Subdivision – Single Family Residential!
It's nice to connect with nature and take in the beauty around you. Go offline and shut off the outside world for a little while. Enjoy each moment to decompress, stretch, yawn, take some deep breaths, and appreciate the magnificence of nature.
This property is nestled in the peaceful Robin Lake Subdivision in Wayne, North Carolina. It is perfect to enjoy off-grid living on this serene lakefront lot yet still convenient to everything you'd need. Easy access to boating, fishing, and camping. Such an amazing moment for family bonding. Just minutes away from the grocery stores, top attractions, good restaurants, and more.
Don't let this rare opportunity pass you by!
Contact us today for more info on this property!
Buy Now
for only $15,000 Cash Price
Document Preparation Fee: $99
Give yourself the Nunn Land Sales Advantage
The industry standard for a non-refundable Document Preparation Fees range from $399.00 and greater, but we're not like other land investors! We keep our Document Preparation Fees to a minimum! Shopping with us gives you instant savings! Most real estate transactions depend on a credit score from the buyer, but again, we're not like other land investors! We believe a credit score is not a reflection of a person, but just what a person has been through.

We believe purchasing land should be simple. That's why there are no huge processing fees, no hidden fees, no early payoff fees. All payments are made via ACH Bank Draft or by credit card. After the successful completion of the down payment, someone from our team will send you a contract to electronically sign. Afterwards, you'll be able to login to our payment portal, see your amortization table, make payments, and view your closing other documents.
Basic Information:
APN: 2596412612
Acre: 139.48X124.40X55.07X
County: Wayne
State: North Carolina
Zip Code: 28333
GPS Corners:
35.2891420545762,-78.0136687589846 ;35.2892457287484,-78.013782037642 35.2893212975749,-78.0139176953648 ;35.289294121703,-78.0141035327357
Zoning: SINGLE FAMILY RESIDENTIAL
Zoning Summary: STICK-BUILT RESIDENTIAL ONLY (NO MODULARS OR MANUFACTURED HOMES PER ROBIN LAKE ESTATES RESTRICTIVE COVENANTS)
Annual Taxes: 150
Deed Conveyance: SW
Most pictures are of nearby properties or Google Streetview. We are based in NC and have not been to the property.
GPS Coordinates :
35.2891420545762,-78.0136687589846
Longitude :
W79° 59' 10.5''
Latitude :
N35° 17' 20.4''
Lot Size :

1 Acre

Visits :

264 in 103 days