Sunny Florida! Lowest on the Market!
0.21 Acre -
13517 Torpedo-Ray Pl, Placida, Florida 33946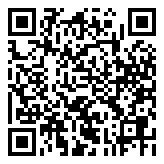 Property Description
Buying real estate can be expensive! You can find a broker and pay up to 10% for a land specialist, but who wants to pay extra? You can do a For Sale By Owner and try to cut some corners, but you have to find a property…and it has to be a good fit. That can be tough too!
It doesn't stop there! Finding a property that meets your wants, needs, and budget is harder than one would think!
Let Nunn Land Sales do the hard work for you! We have found a gem of a property, and we're excited to share it with you.
With the gulf around the corner, you can enjoy the costal life! This desirable, quarter acre neighborhood lot is perfect for a future investment! With only $99 down, this property can be yours! With in-house financing, everyone is approved.
Priced at only half of the market, the time is now! We even bought it with title insurance, and we'll close it for you! We have successfully cut out the middleman, saved the end user a fortune, and made it simpler than ever!
Do not miss out! Act now! Use the checkout link on our website! Everyone is approved for in house financing. If you would like to take advantage of the cash discount, we only require a $500 nonrefundable deposit to open escrow!
Regional Attributes:
Cape Haze Pioneer 2nd Entrance – 7 min (3.1 miles)
South Gulf Cove Park – 7 min (3.0 miles)
Rotonda Golf & Country Club Long Marsh Golf Club – 14 min (6.2 miles)
Captain Matt Coleman – 9 min (4.1 miles)
Red Cedar Park – 11 min (5.8 miles)
White Pine Park – 11 min (6.2 miles)
Green Pine Park – 12 min (6.3 miles)
Wildflower Preserve – 13 min (8.5 miles)
G. C. Herring Park – 15 min (8.2 miles)
Dr. Willard "Bill" Coy Preserve on Buck Creek – 14 min (9.4 miles)
Edgeville, Florida 34251, USA – 1 h 5 min (52.3 miles)
Sarasota, Florida, USA – 59 min (49.7 miles)
Option 1: $500 nonrefundable deposit – Title & Escrow Balance of $4,999 due at closing
Option 2: $199 down, $199/mo for 36 at 5%
Option 3: $99 down, $99/mo for 80 at 9%
Document Preparation Fee: $99
Why Choose Nunn Land Sales? The industry standard for a non-refundable Document Preparation Fees range from $399.00 and greater, but we're not like other land investors! We keep our Document Preparation Fees to a minimum! Shopping with us gives you instant savings! Most real estate transactions depend on a credit score from the buyer, but again, we're not like other land investors! We believe a credit score is not a reflection of a person, but just what a person has been through.

We believe purchasing land should be simple. That's why there are no huge processing fees, no hidden fees, no early payoff fees. All payments are made via ACH Bank Draft or by credit card. After the successful completion of the down payment, someone from our team will send you a contract to electronically sign. Afterwards, you'll be able to login to our payment portal, see your amortization table, make payments, and view your closing other documents.
Basic Information:
APN: 422-105-282-002
Acre: .21
County: Charlotte
State: Florida
Zip Code: 33946
GPS Corners:
26.851791, -82.223490
26.851687, -82.223739
26.851934, -82.223869
26.852040, -82.223620
Address: 13517 TORPEDO-RAY PL, PLACIDA, FL, 33946
Legal: RVL 000 0012 0024 ROTONDA VILLAS BLK12 LT 24 1342/160
Zoning: Single Family Residential
Zoning Summary: Modular homes must meet building codes. RV's and Camping is not allowed. The land is cleared and zoned for building.
Annual Taxes: $275
Deed Conveyance: SW
Most pictures are of nearby properties or Google Streetview. We are based in NC and have not been to the property.
GPS Coordinates :
26.851791, -82.223490
Legal Description :
RVL 000 0012 0024 ROTONDA VILLAS BLK12 LT 24 1342/
Longitude :
W83° 46' 35.2''
Latitude :
N26° 51' 5.8''